No pep band tonight. Sorry for the late notice. There is a CC meet and other conflicts. Not enough trumpets. :)

https://bsnteamsports.com/shop/UPCARDSBSK
Attached above is the link to our GBB clothing order! I know this is the third order already this year, but the exciting thing about our repeated logo is that it was designed by a former student!! YAY! All orders DUE OCTOBER 13TH!!!
The USA Patriots C-Team game @ Pequot Lakes scheduled for Thursday, October 6th has been CANCELLED. All C-Team players will ride the bus over to Swanville for regular varsity practice.

Today in Ms. Herzog's PE we implemented for our classmate Hailey Roerick. To put ourself in her shoes, the students had to be pushed on scooters by another classmate and play soccer without using their hands or feet. The 4th graders had a lot of fun!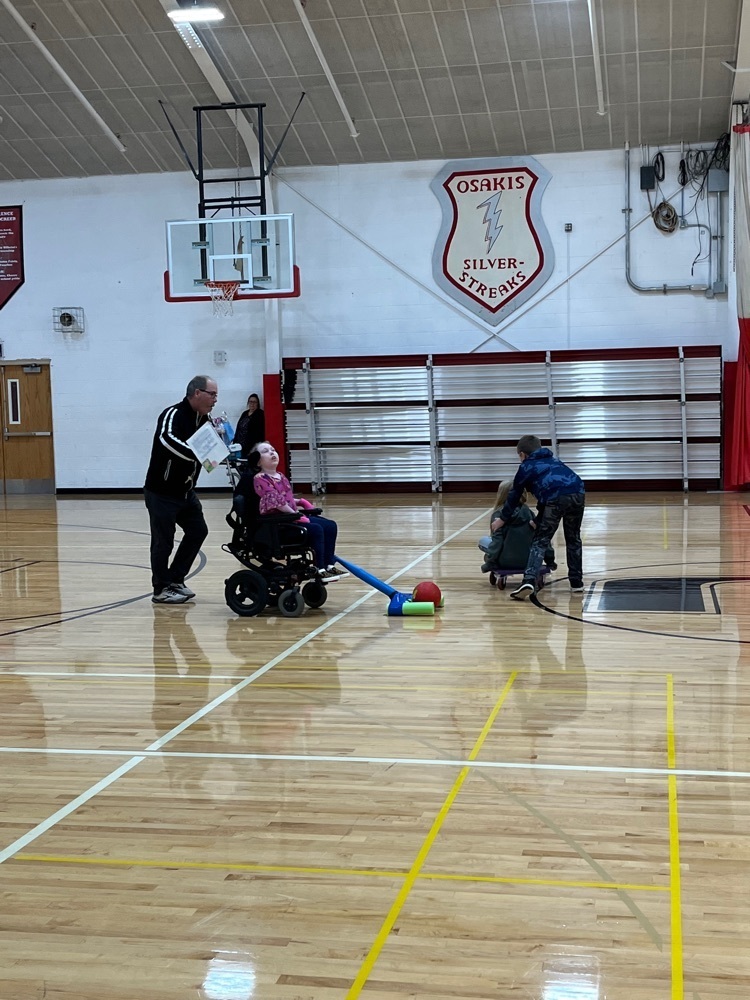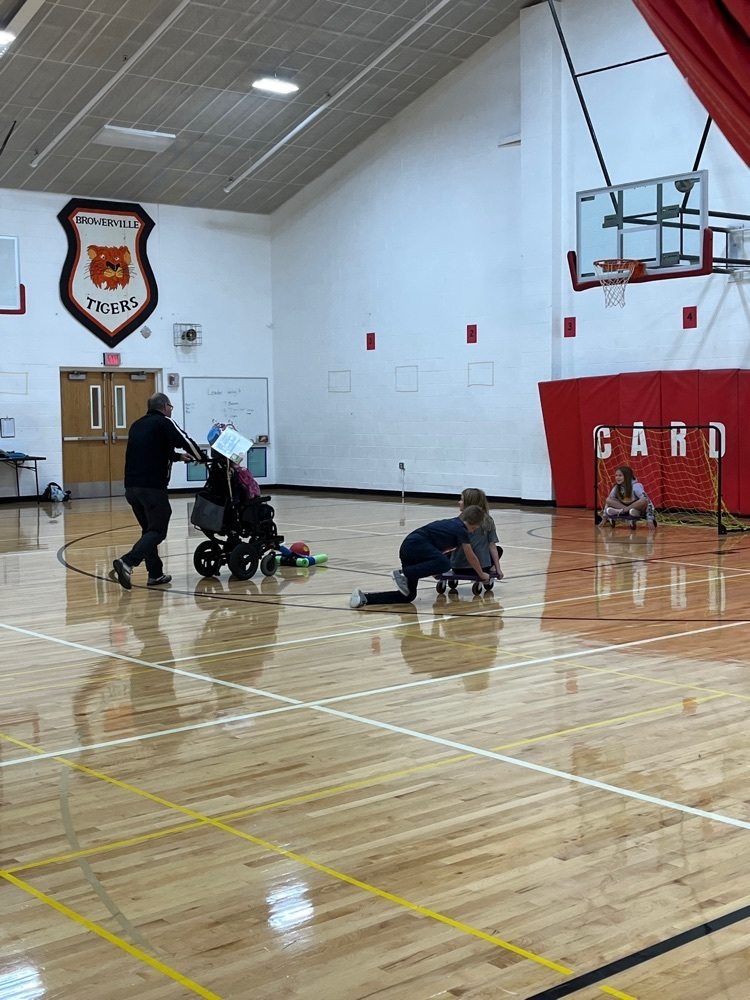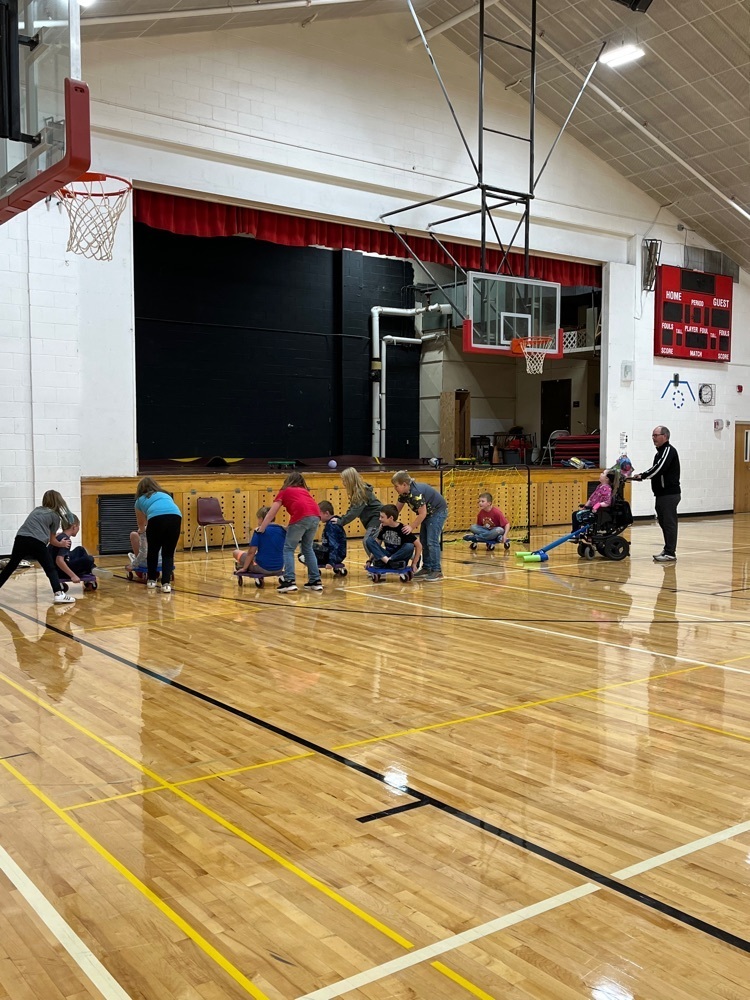 Flag football kids will be playing at halftime of this Friday's game in Swanville. They should meet in the north end zone with 5 minutes remaining in the 2nd quarter. Also note that there is no free admission to the game.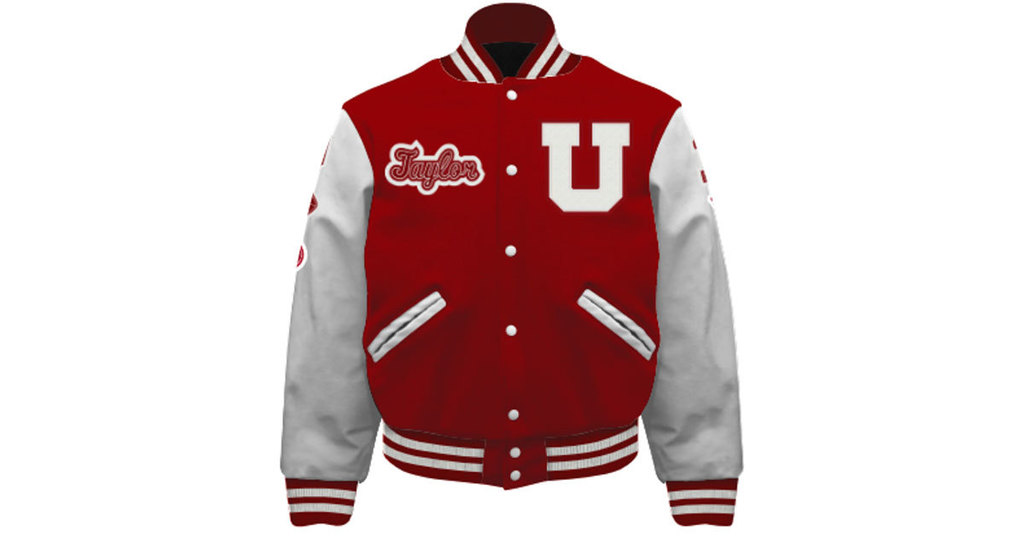 The FCS 1 class has been busy practicing their hand stitching skills by making felt monsters.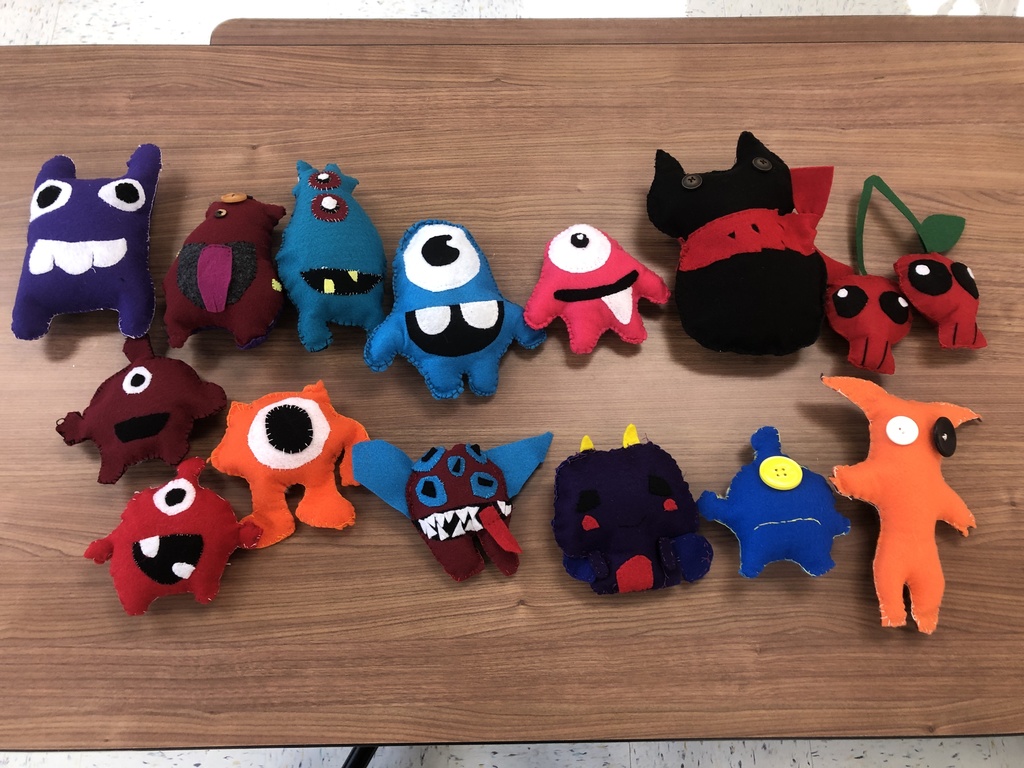 The food service department at Upsala Area Schools is excited to announce the implementation of their new bulk milk dispenser for all students and staff on Oct 3, 2022. Thanks to @MidwestDairy for the grant! #UndeniablyDairy #MooMilkPlease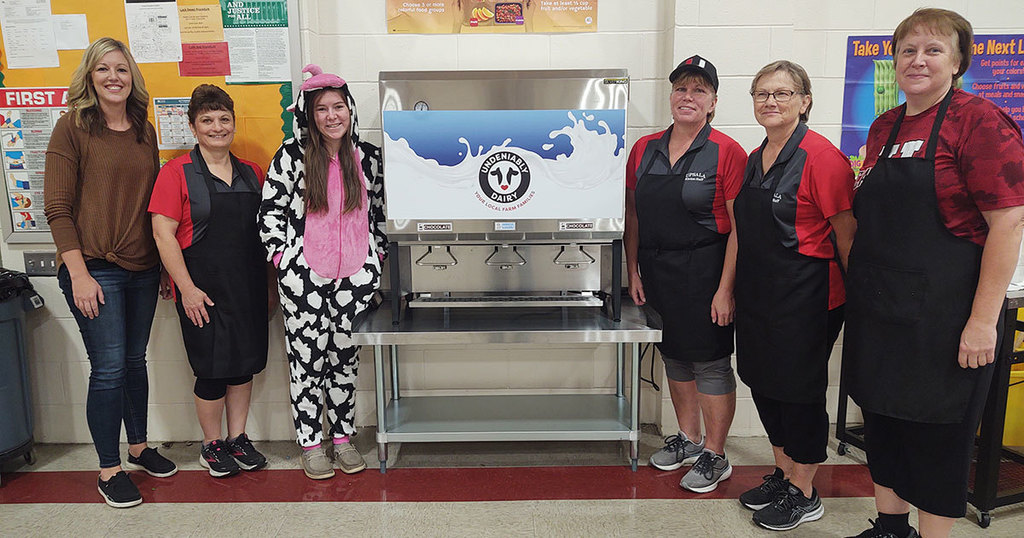 Tonight's homecoming football game against BBE is scheduled for 7pm in Swanville. If you can't cheer on the Patriots in person, you can stream the game on Swanville's YouTube channel:
https://www.youtube.com/watch?v=sOB00WEhfqk

The junior class is selling Heggies Pizza. Orders are due by September 30. Contact any junior or the class advisers (Hovland or Henry). Double Cheese, Pepperoni, Sausage & Pepperoni are $11. Four Meat, Chicken Alfredo, Breakfast Pizza, Bacon Cheeseburger are $12.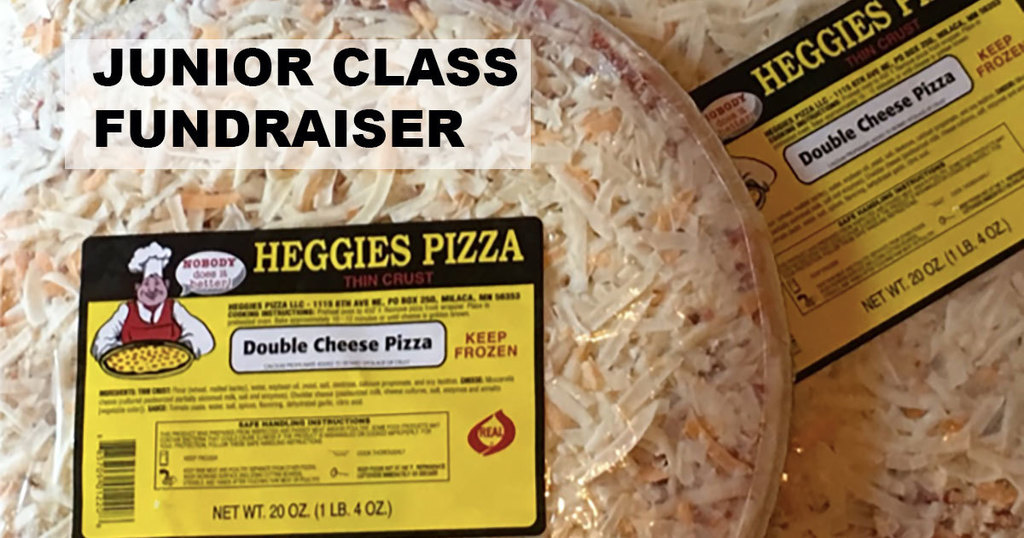 Grades K-10 are learning about bus safety today and tomorrow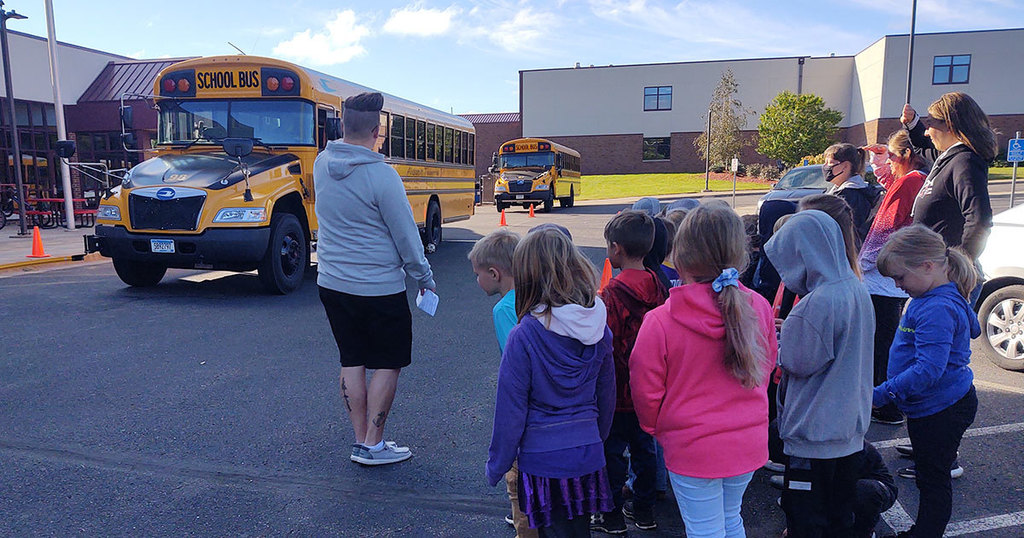 Coach Kruzel and the team will be holding a youth volleyball camp for grades 3-6 on Oct 7 & 12 after school. Campers will get into the Oct 17 game for free. Visit our website for more information or to register:
https://www.upsala.k12.mn.us/page/youth-volleyball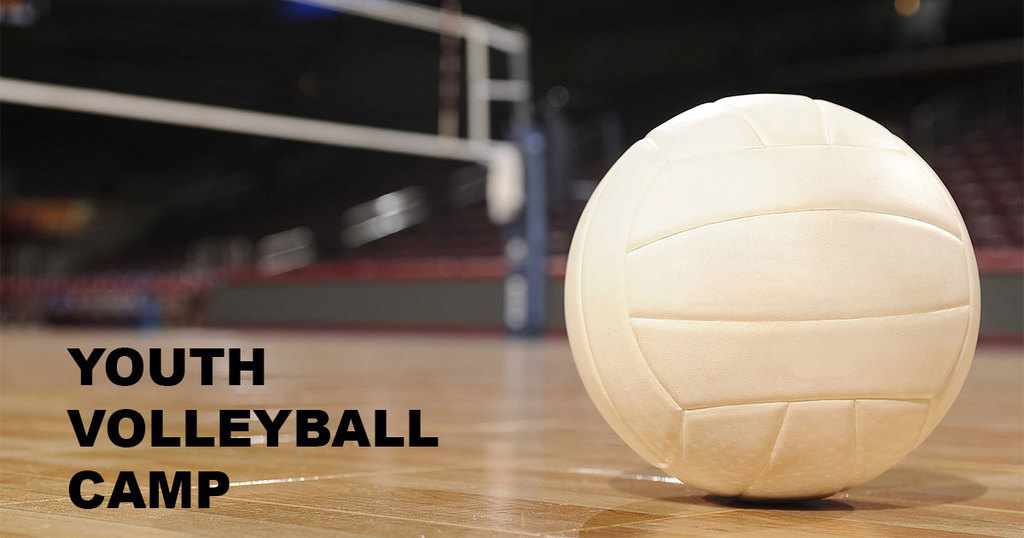 This afternoon the senior high band put on a short performance at the new assisted living facility in town!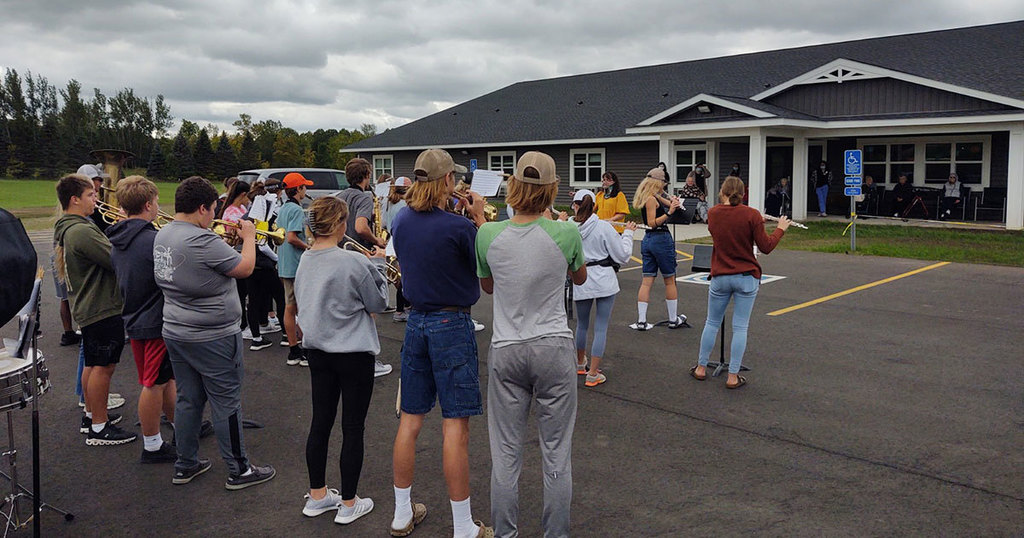 Did you Know that Upsala Area Schools has become a PARTNER School district with FIRST (For Inspiration and Recognition of Science and Technology)? We are only the 2nd school in the state of Minnesota to be identified as a Partner District and we are Super excited to pave the way for future STEM Education and opportunities with the entire District! This year Upsala will be introducing FIRST LEGO League in our Kindergarten with the DISCOVER program, Third grade with the EXPLORE Program, and Fourth grade in the CHALLENGE program. These students will be given a hands on STEM learning experience using LEGOs and solving real world problems! Upsala will also be continuing its FIRST Robotics Competition program, now entering its 11th year with Team 4480 - UC-Botics. The first informational meeting for the High School Robotics Program will be on Tuesday September 27th during WIN and also Wednesday September 28th during WIN. For more information about FIRST LEGO League visit:
https://www.firstlegoleague.org/about
and for Details about Team 4480 visit:
https://team4480.com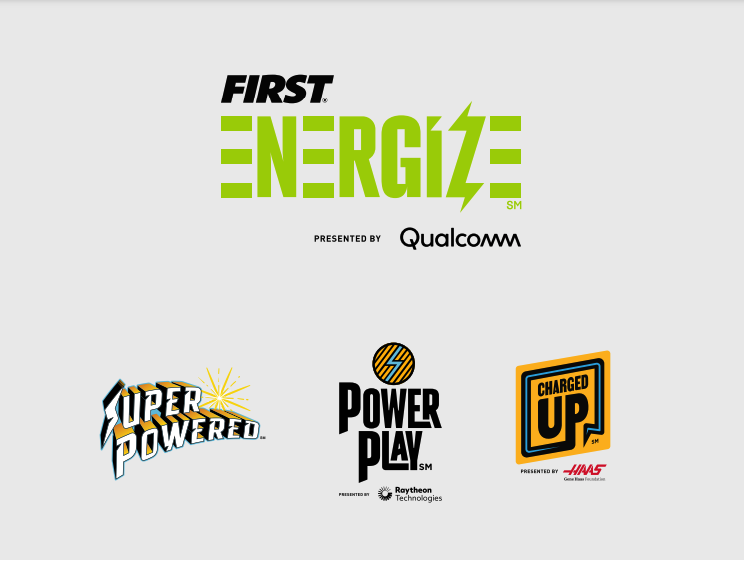 UC-Botics is pumped to be selected as a FIRST Robotics Competition Kick Off Site for the coming 2023 year! Kick Off will be January 7th, 2023. Open to the Public, and will feature the new gameplay video of the FRC Game - Charged Up, sponsored by the Gene Haas Foundation, in our Auditorium, as well as Open breakout sessions for Rule Readings! Teams from around the region are welcomed and encouraged to attend!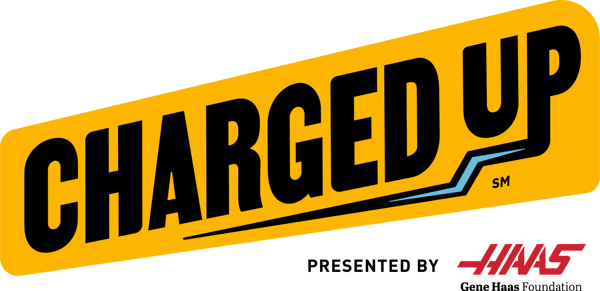 Here's a reminder that the Back to School Yearbook sale ends on Friday. This is the cheapest the high school yearbook will be all year ($45+tax). You can purchase online at JostensYearbooks.com, or bring check or cash to the school office by Friday.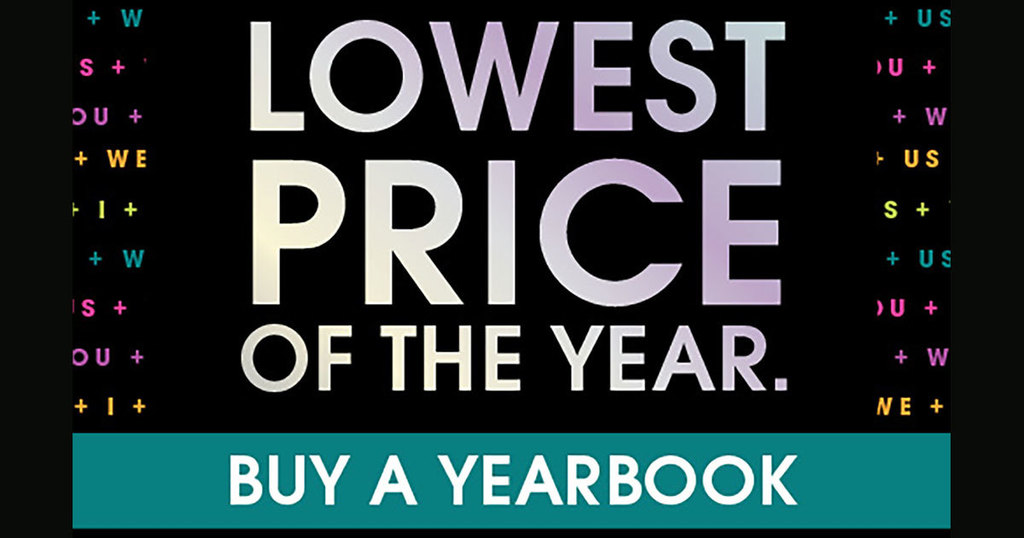 Because of a scheduling issue, Buddy Day for flag football will be in Swanville on Thursday - not Upsala. Kids will be picked up after school and returned at 5:30pm. An email is also being sent out to registered families.

Congratulations to our 2022 Homecoming Queen & King: Molly Leners & Braedan Rene