Cancer Awareness Week here at Upsala!💜We have all our ribbons hung up and ready to add more awareness to ALL cancers! Please feel free to donate and come watch our girls play our rivals yet again, the Swanville Bulldogs! Thank you to the Bulldogs for contributing to this cause!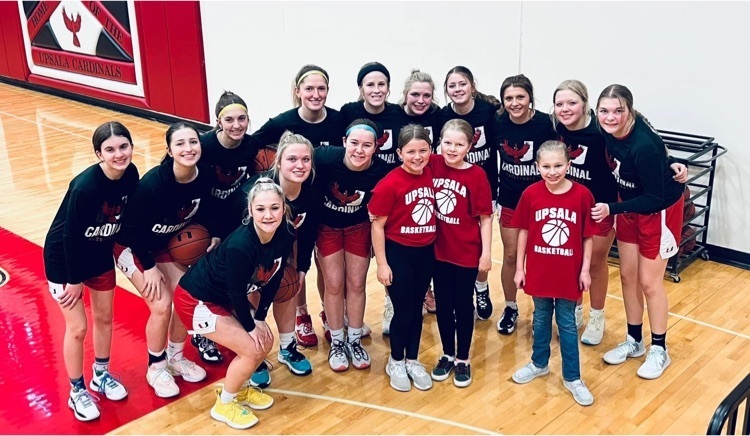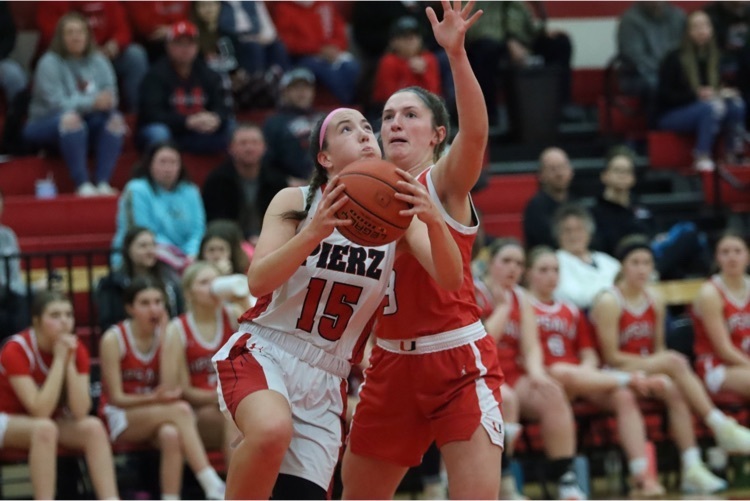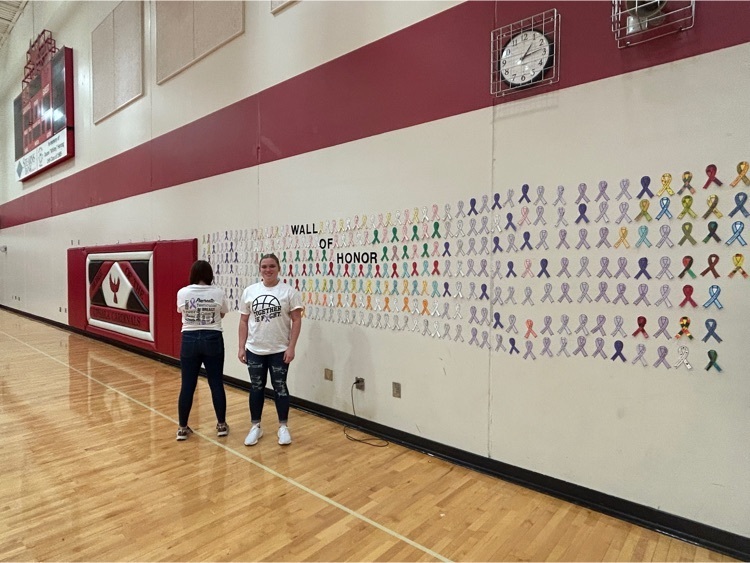 Juniors are receiving their ASVAB results this morning.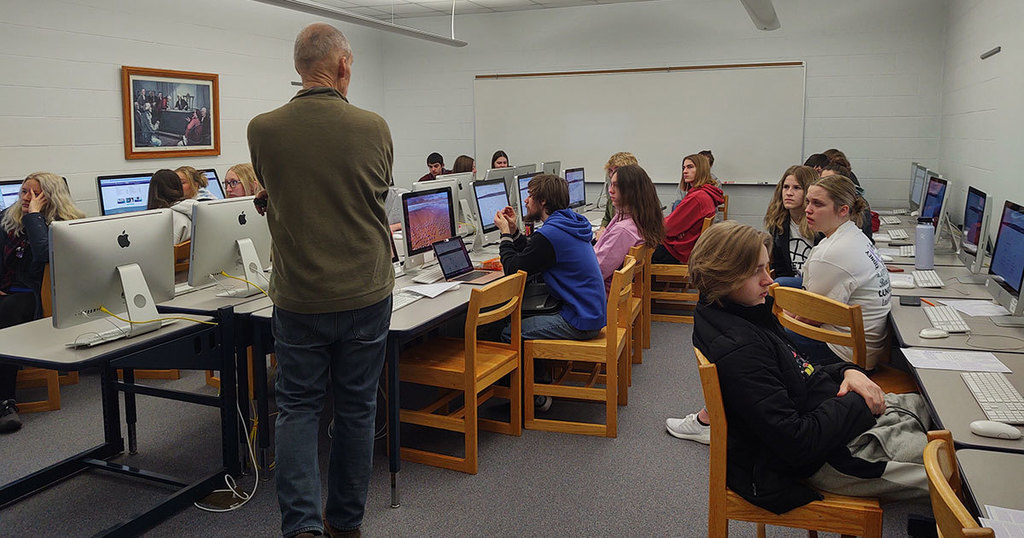 This week is Coaches vs. Cancer, with both the boys' basketball and girls' basketball programs each hosting a game this week to support the fight against cancer. The girls will be at home on Tuesday, January 31st against Swanville. It will also be Parents Night - parents will be announced after the JV game (6:30 apprx.) The boys will be at home on Thursday, February 2nd, also against Swanville. During each game there will be ribbons available to fill names out on and stick on the gym wall. Go Cardinals!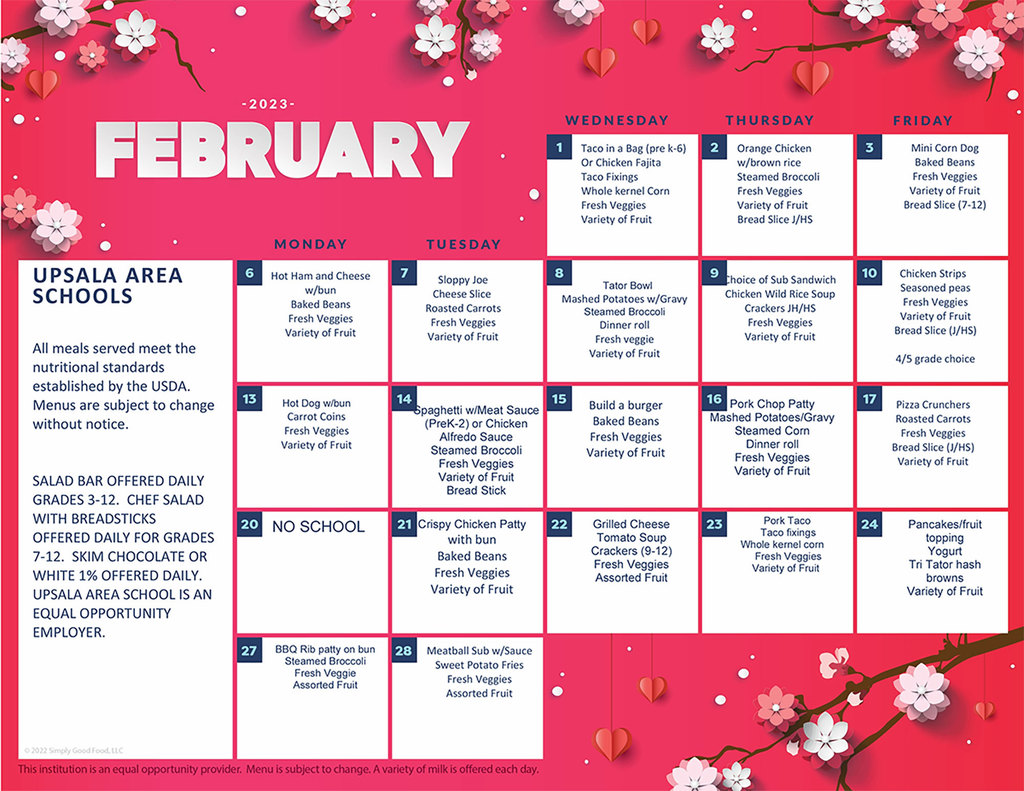 Ms. Justen's 6th Grade AVID class giving the Pringles circle challenge a try.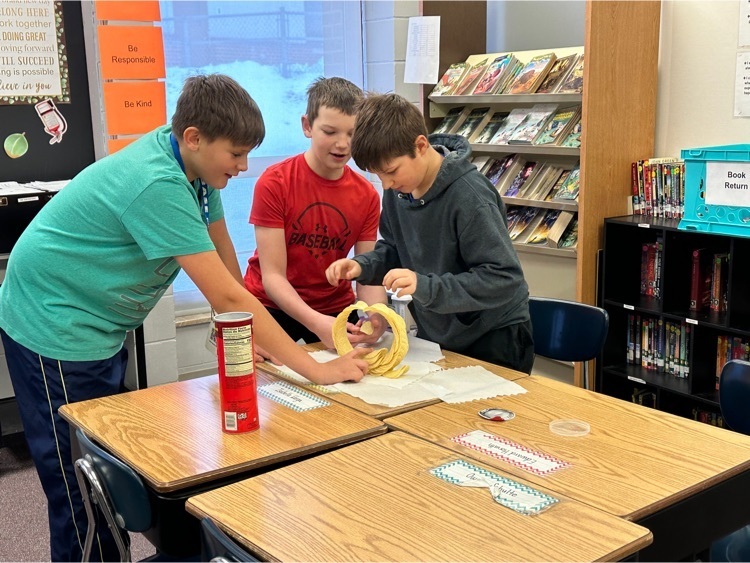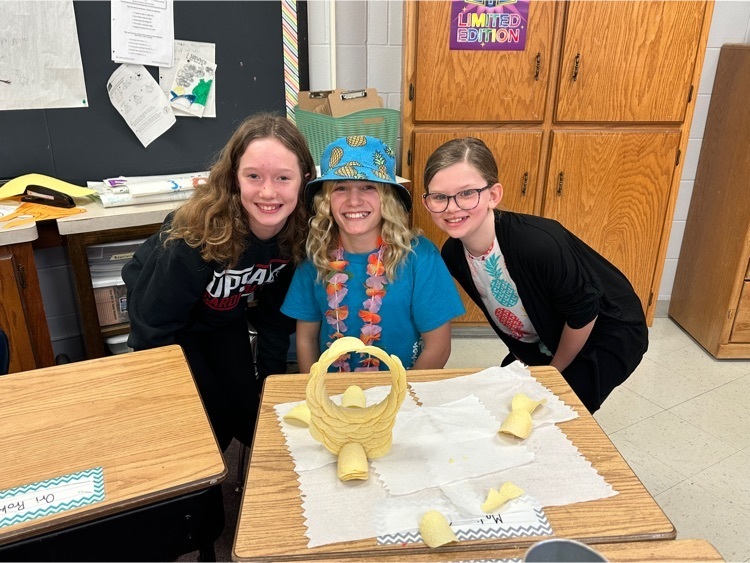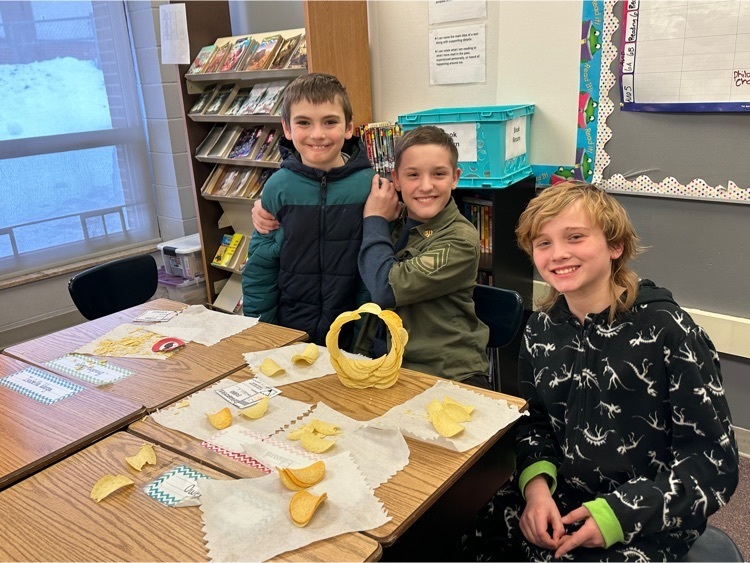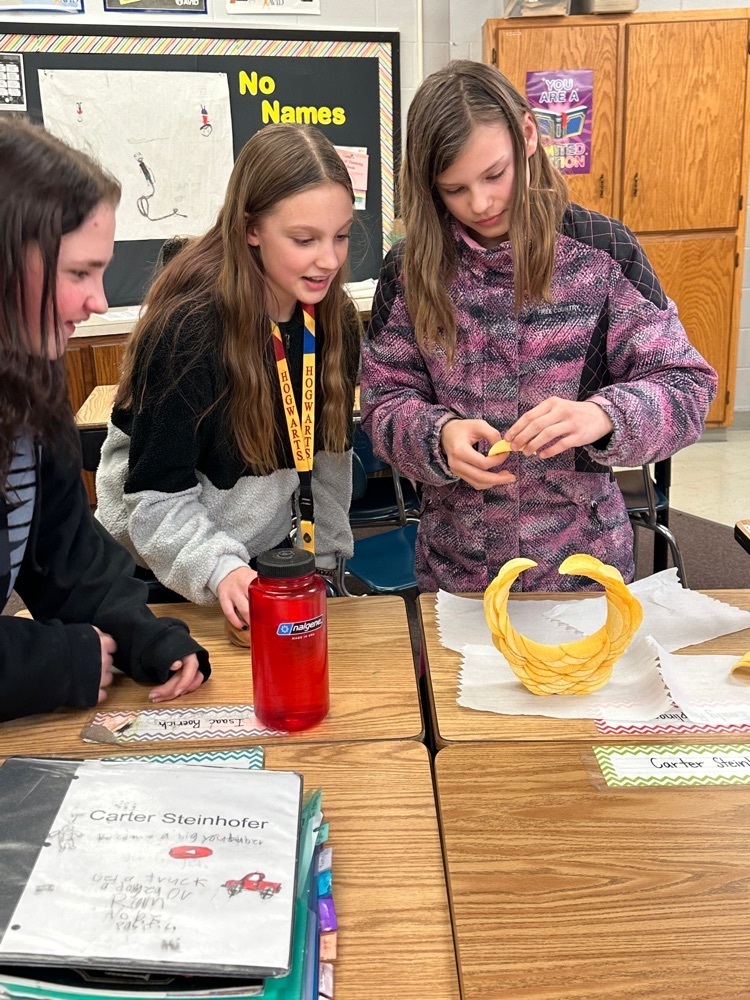 One of our players was honored with the Triple A award last night! Great job Hannah Luedtke! Keep up the good work on and off the court! #learn487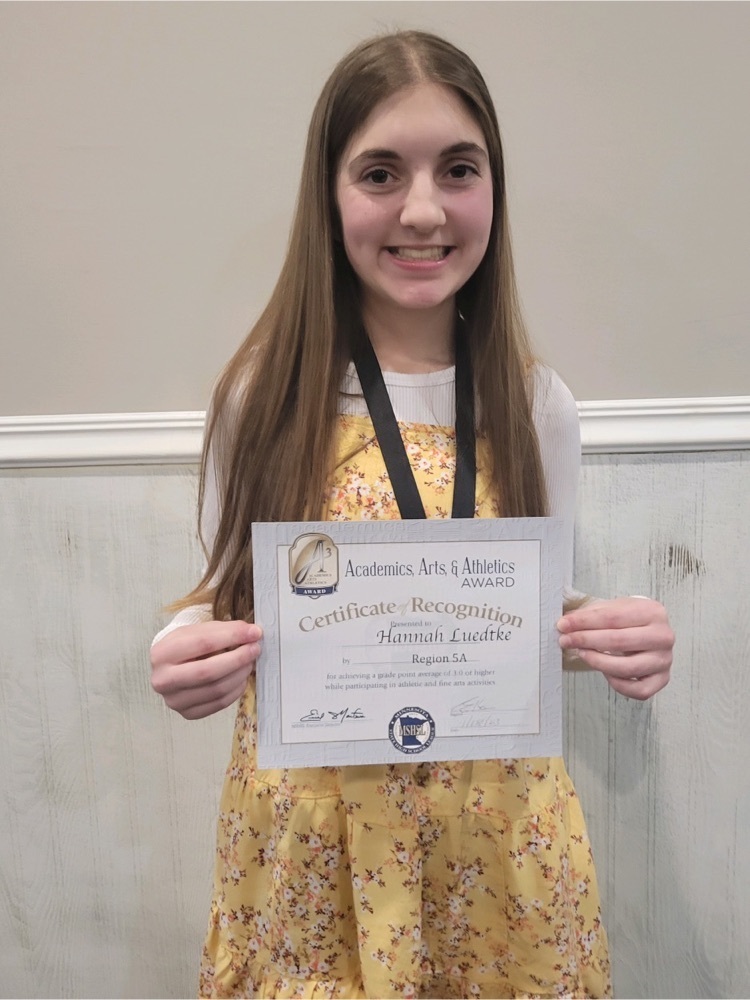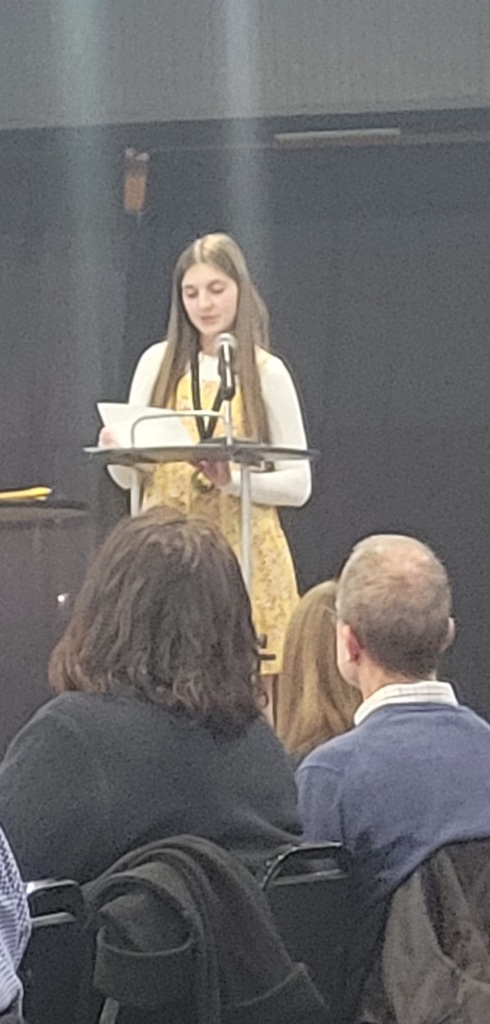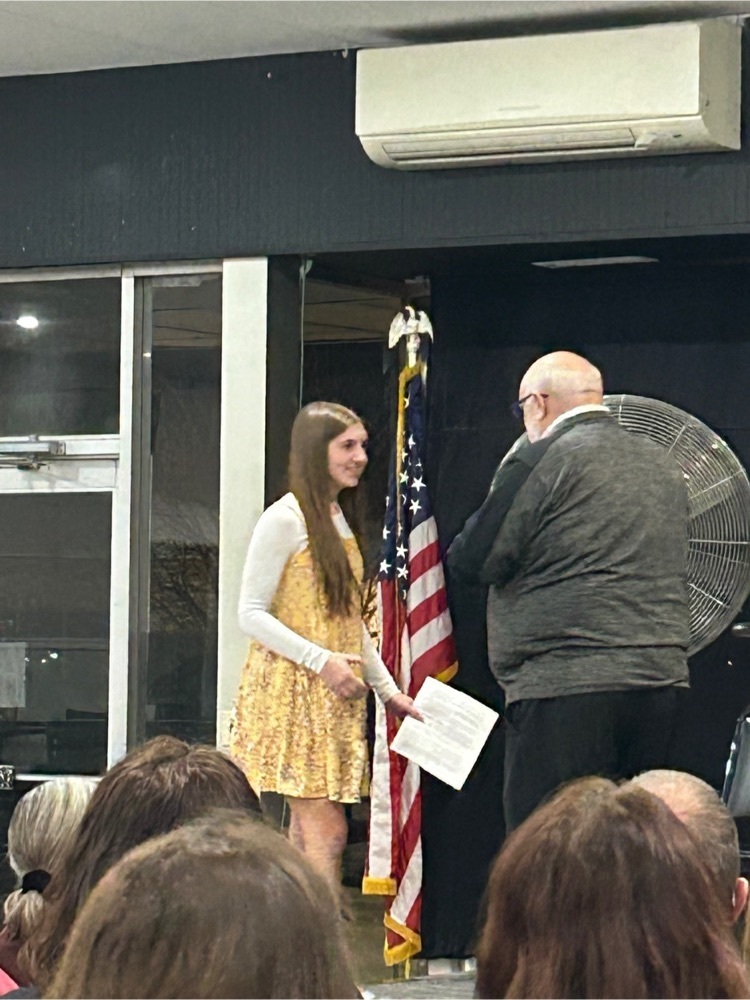 Snow Days is next week! Here are the dress up days: Mon: PJ Day Tue: Hawaiian Day Wed: Country vs Country Club Thu: Crazy Hair/Twin Day Fri: Black Out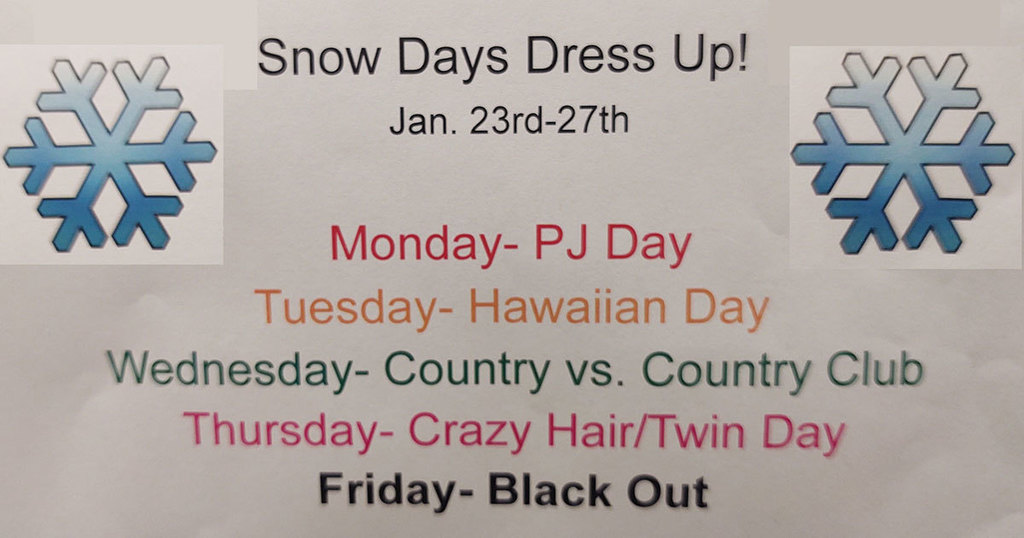 On Jan 27 during the basketball double-header Dollars for Scholars will be serving Tacos in a Bag for $5 as a fundraiser. All proceeds go to Dollars for Scholars. Also, mark your calendars for the senior auction (2 hrs of labor) on Feb 2 following the boys game vs Swanville.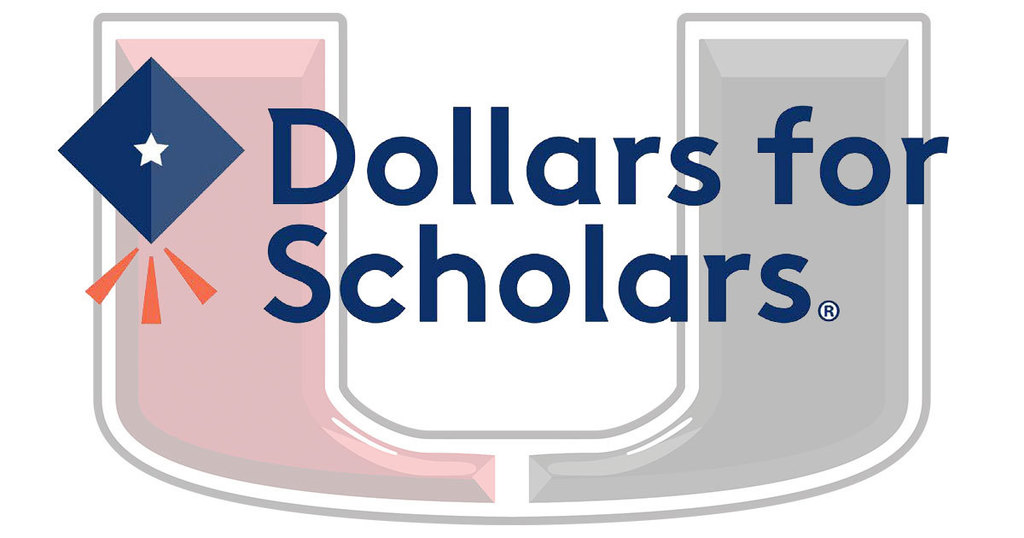 Upsala students had a great day at CMBDA Honor Bands on Saturday, Jan. 14. We had a fantastic time!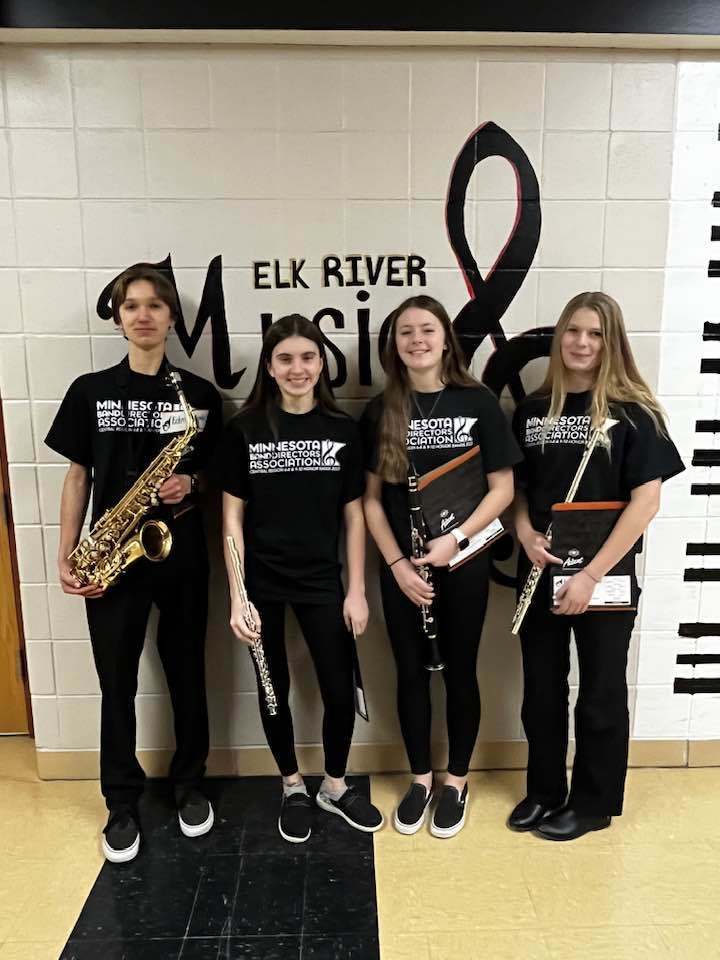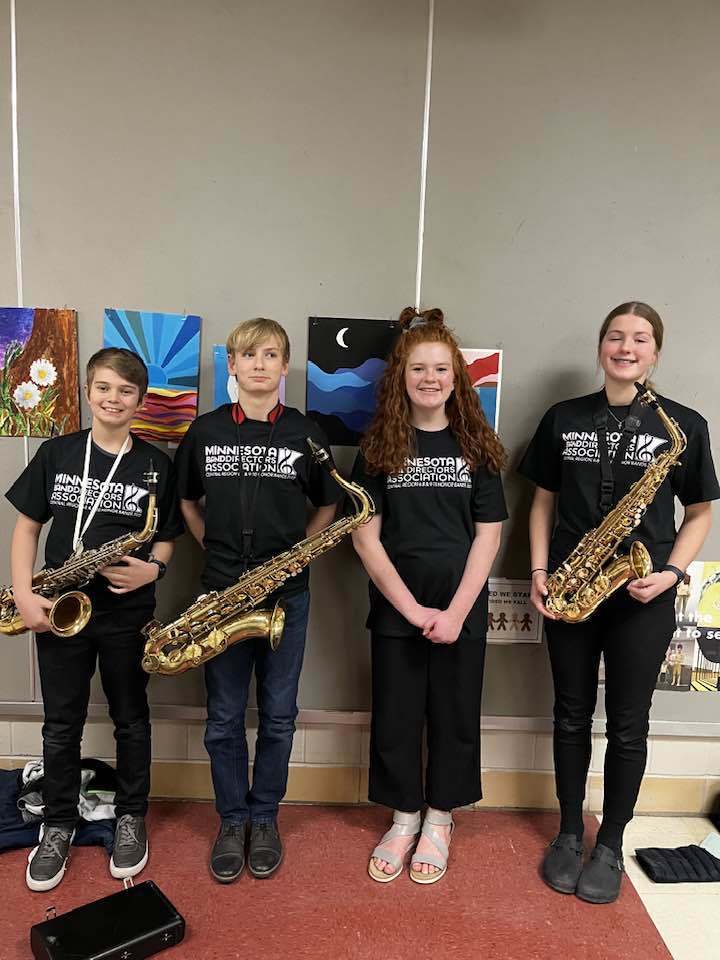 Congratulations to Madison Goebel on passing her first year math timings.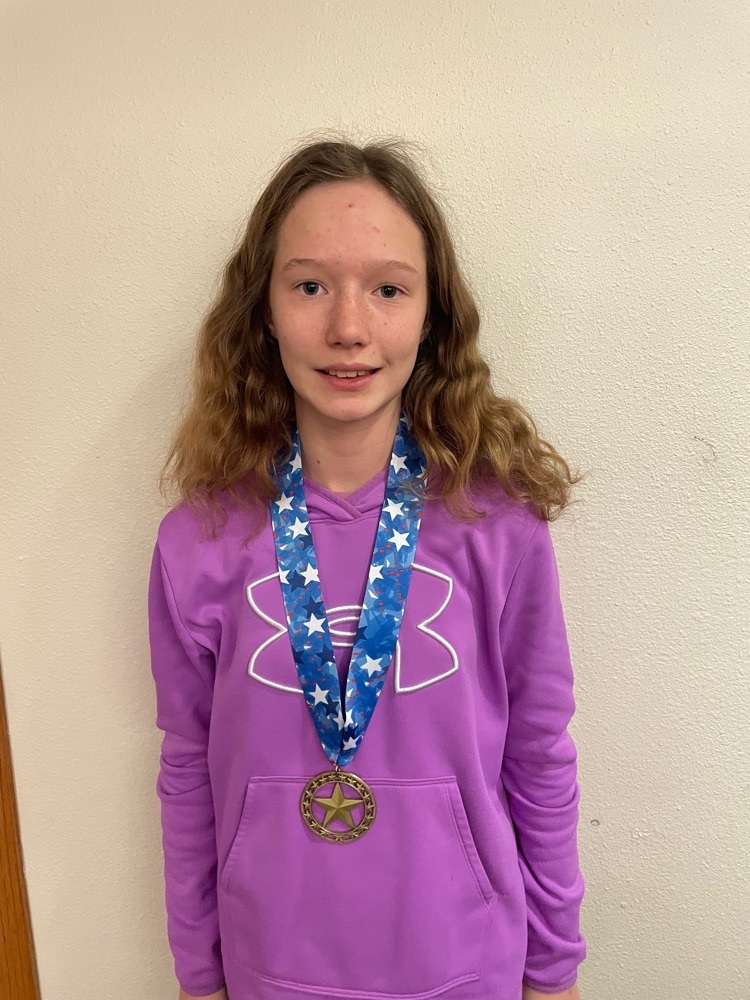 UC-Botics was invited to present FIRST Robotics Competition at the Minnesota School Boards Association annual Conference in Downtown Minneapolis. Hunter, Silas and Brayden will be sharing with Superintendents and School Board Members from all of Minnesota the impact of FIRST.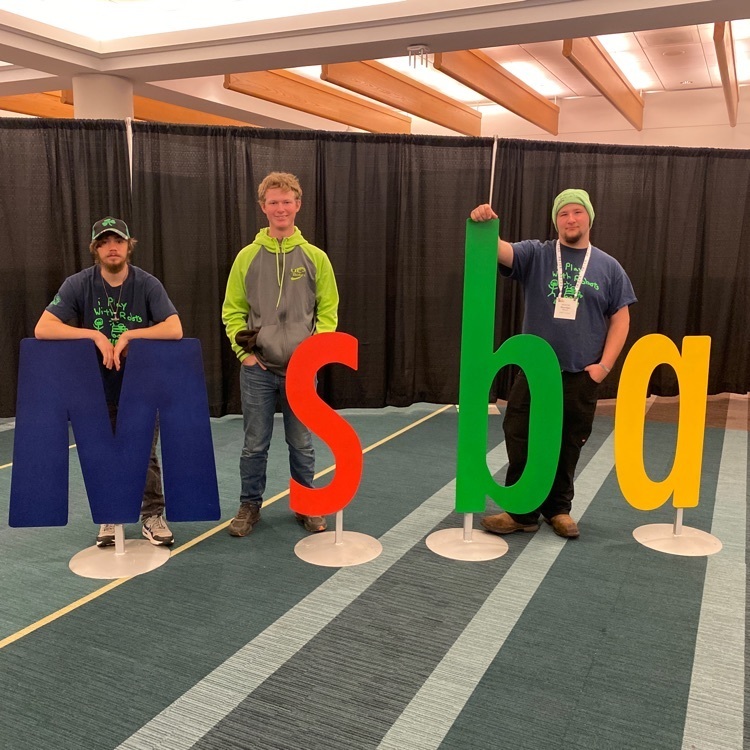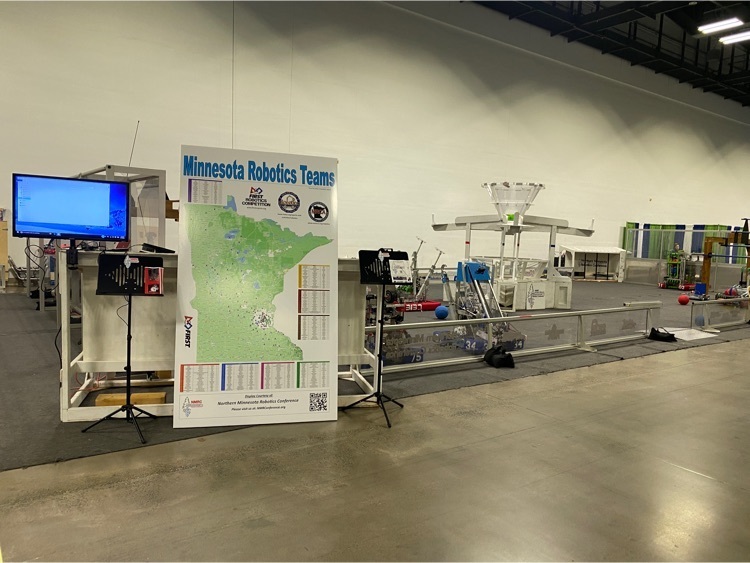 Congratulations to Landon, Lucy, Genevieve, and Caleb for placing 3rd today at our first season meet.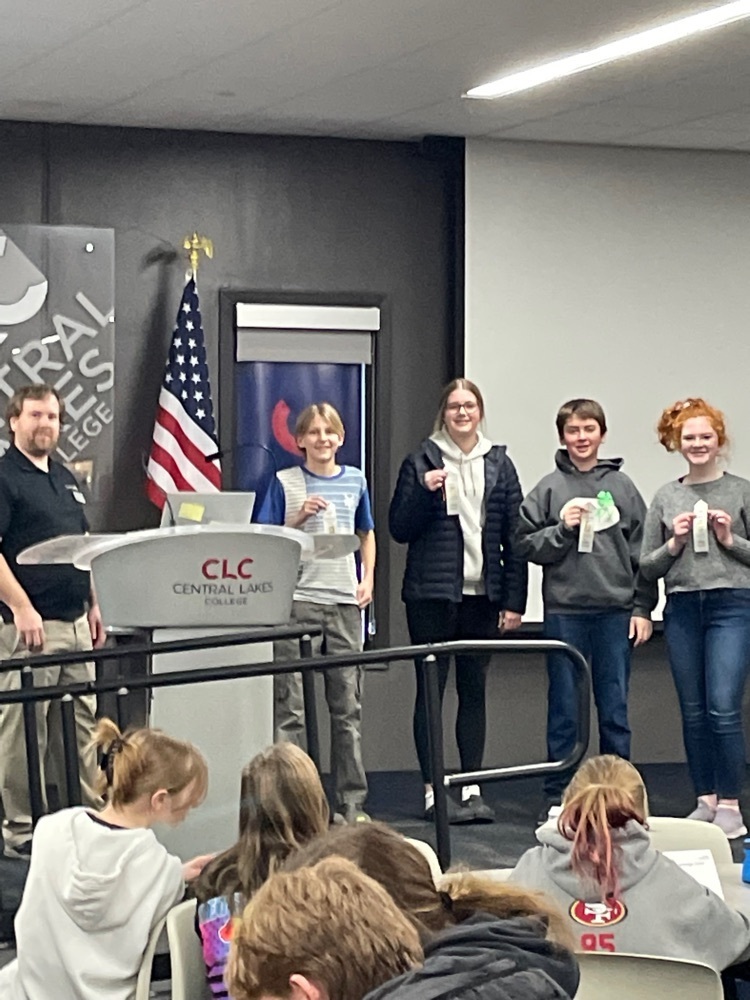 There is space available in Cardinal Club - our before and after school child care program. Hours are Mon-Fri, 6:45-8am and 3-5:30pm. For more information or to sign up contact Gina at 320-573-2174 or email
ggross@upsala.k12.mn.us

There will be an Upsala Area Dollars for Scholars meeting on Wednesday Jan 11 at 7pm in the commons.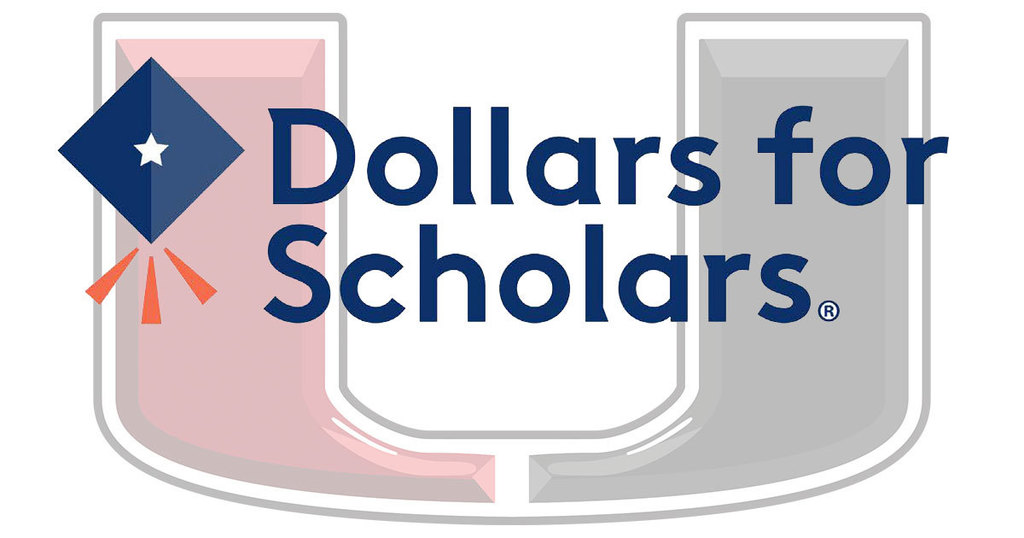 This Saturday at 3pm we have a "Popit Chocolate" community ed class for ages K and up. We will make M&M chocolate bars using a Popit Fidget that you can bring home. Visit our website for more info or to register:
https://www.upsala.k12.mn.us/page/popit-chocolate


Our Girls and Boys Basketball programs, along with Swanville's Basketball programs are raising awareness for ALL Cancers the week of January 30th - February 3rd. We have designed these shirts to sell. If you are interested at all please sign up for a shirt in the office. You'll be able to pick up your shirt in the office by the 27th. All donations will go to the Cancer center patients near our communities (gas cards, baskets, etc).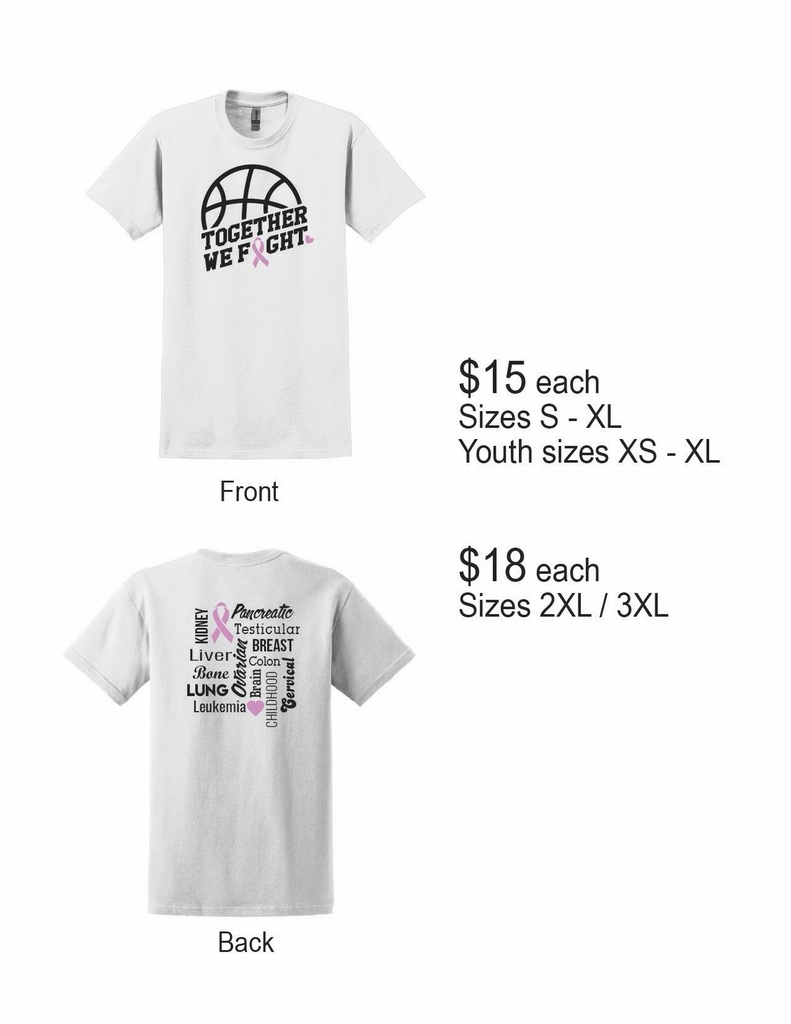 FIRST robotics kickoff starting now! UC-Botics is hosting both of the Swanville and Sauk Centre teams for the Live Stream! #OMGROBOTS #morethanrobots #learn487

Upsala Schools will be starting two hours late Thursday, January 5. There will be no a.m. cardinal club.

Upsala Schools will be closing today January 4 due to the weather. No afternoon activities or other events scheduled for today.

Upsala Schools will be starting two hours late Wednesday, January 4. There will be no a.m. cardinal club.