In a typical school year the Upsala High School Drama Club produces a fall play, a winter one act play for competition and a spring musical.
The spring musical is Disney's "Descendants," based on the movies that came out starting in 2015. Performances were Saturday & Sunday, April 1 & 2, 2023. One show Saturday at 7:00pm and two on Sunday, 2pm and 7:00pm.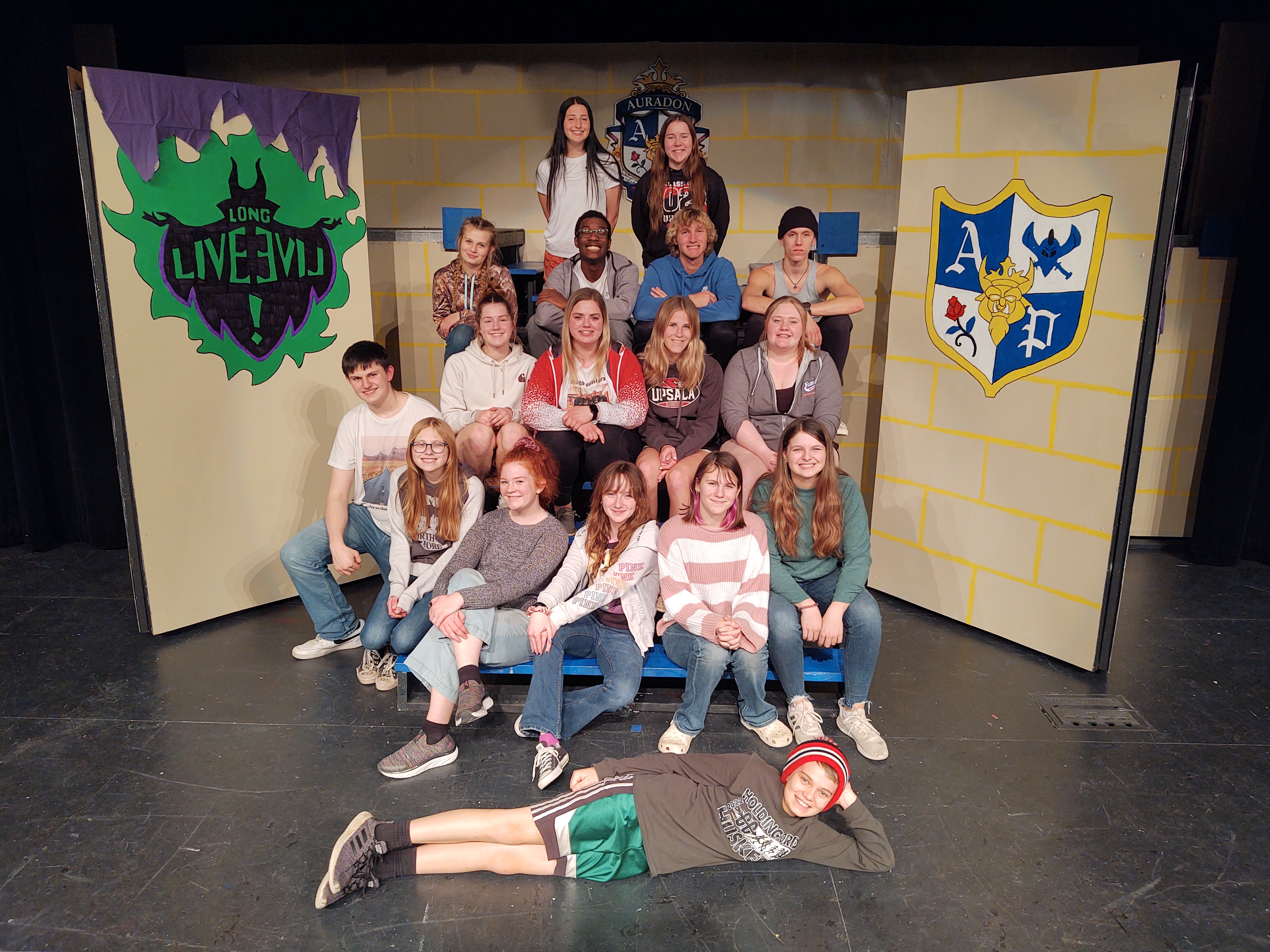 The one-act play that was presented for competition in January was "This Is A Test" by Stephen Gregg.
The 2022 fall production was a Tribute To SNL. We presented a variety of sketches from Saturday Night Live.
Performances were Friday and Saturday evening, November 18 & 19 at 7pm in the Upsala Auditorium.